Dispatching is Now Hassle Free
Easy to Use, Quick & Affordable Dispatching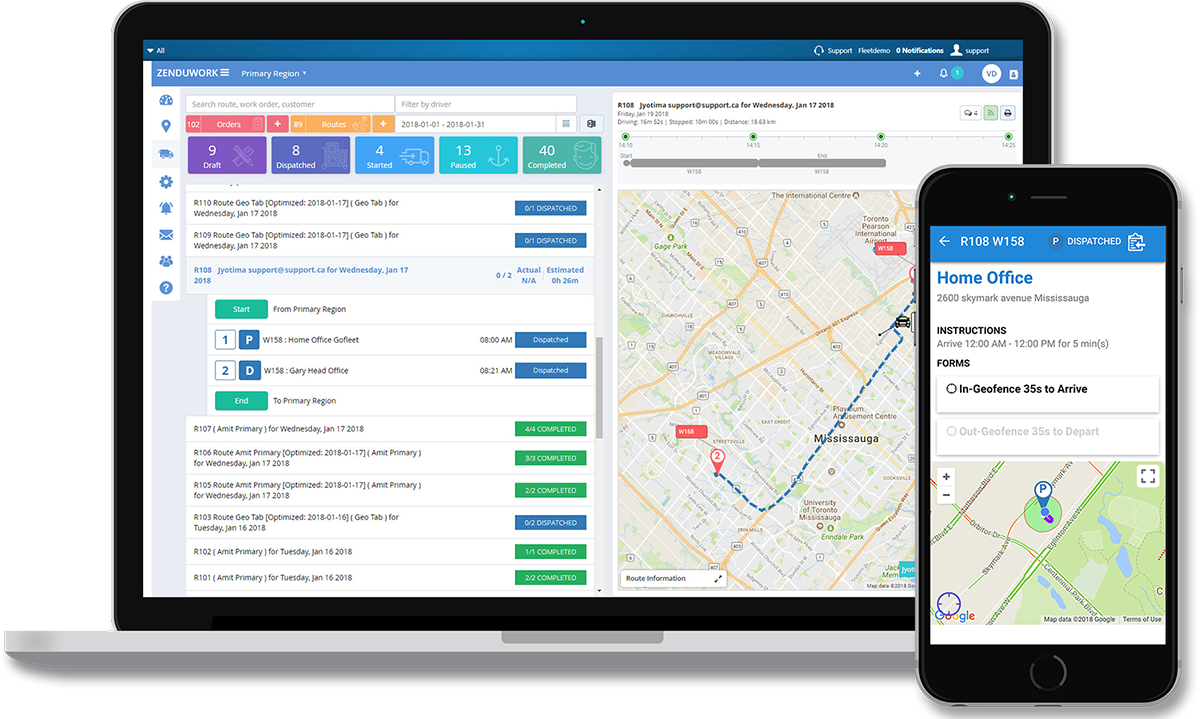 Adaptable - Dispatch From A Computer, Phone, or Tablet.
Adaptable - Dispatch From A Computer, Phone, or Tablet
ZenduWork makes every aspect of dispatching instinctive; from tracking, to auditing, to all the finer details of fleet management
Complete Control Over Your Dispatching
Easily access all the tools you need to get started from the Dispatch Board. With just the click of a button, you can create work orders with personalized forms, create routes for any of your drivers, and assign work orders to routes. Optimize any of your routes before dispatching to ensure efficient operations and track each work order's estimated arrival time.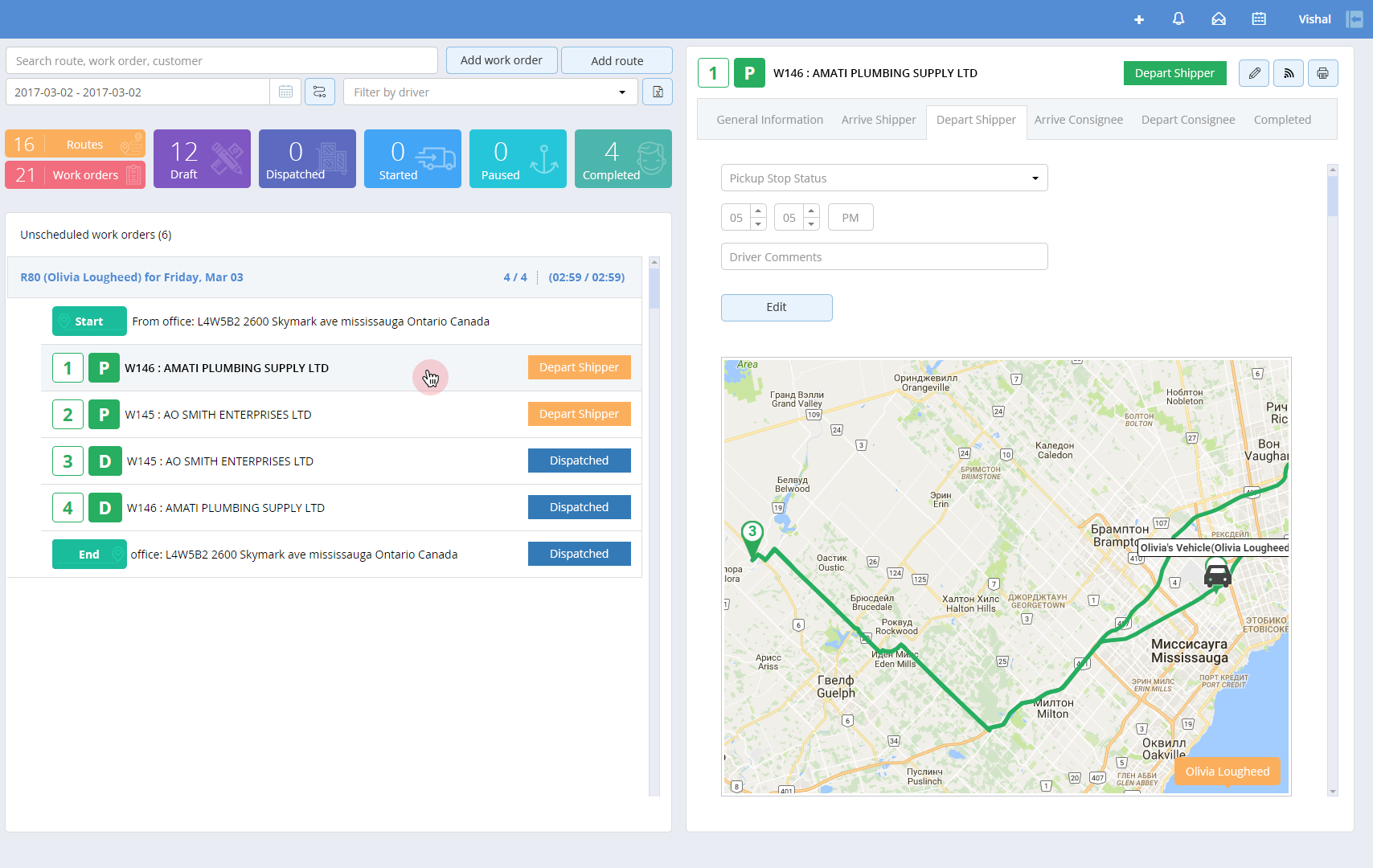 Your Drivers Will Love It
Once you dispatch a route, workers are immediately notified. Ensure proper work order completion with automatic geofence updating and form completion reminders. From 1 mobile application, workers can receive, complete, and submit all of their work orders in real time.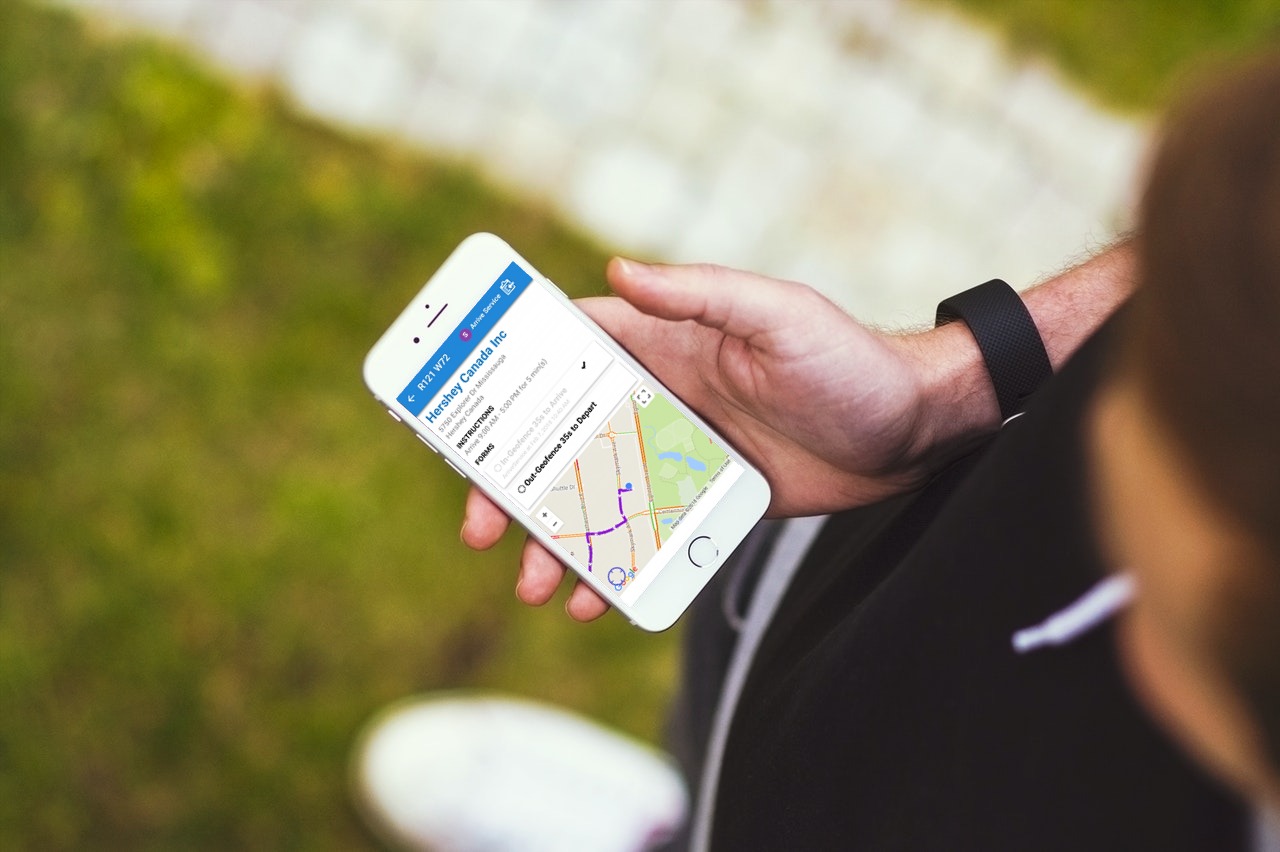 track of all of your drivers
So Organized, It's Like You're There With Your Drivers
From the dispatch board, you're able to keep track of all of your drivers. Use the map to see exactly where each driver is, or observe overall route progress (in relation to expected performance). With our fully integrated and visual management tools, auditing driver performance is easier than ever.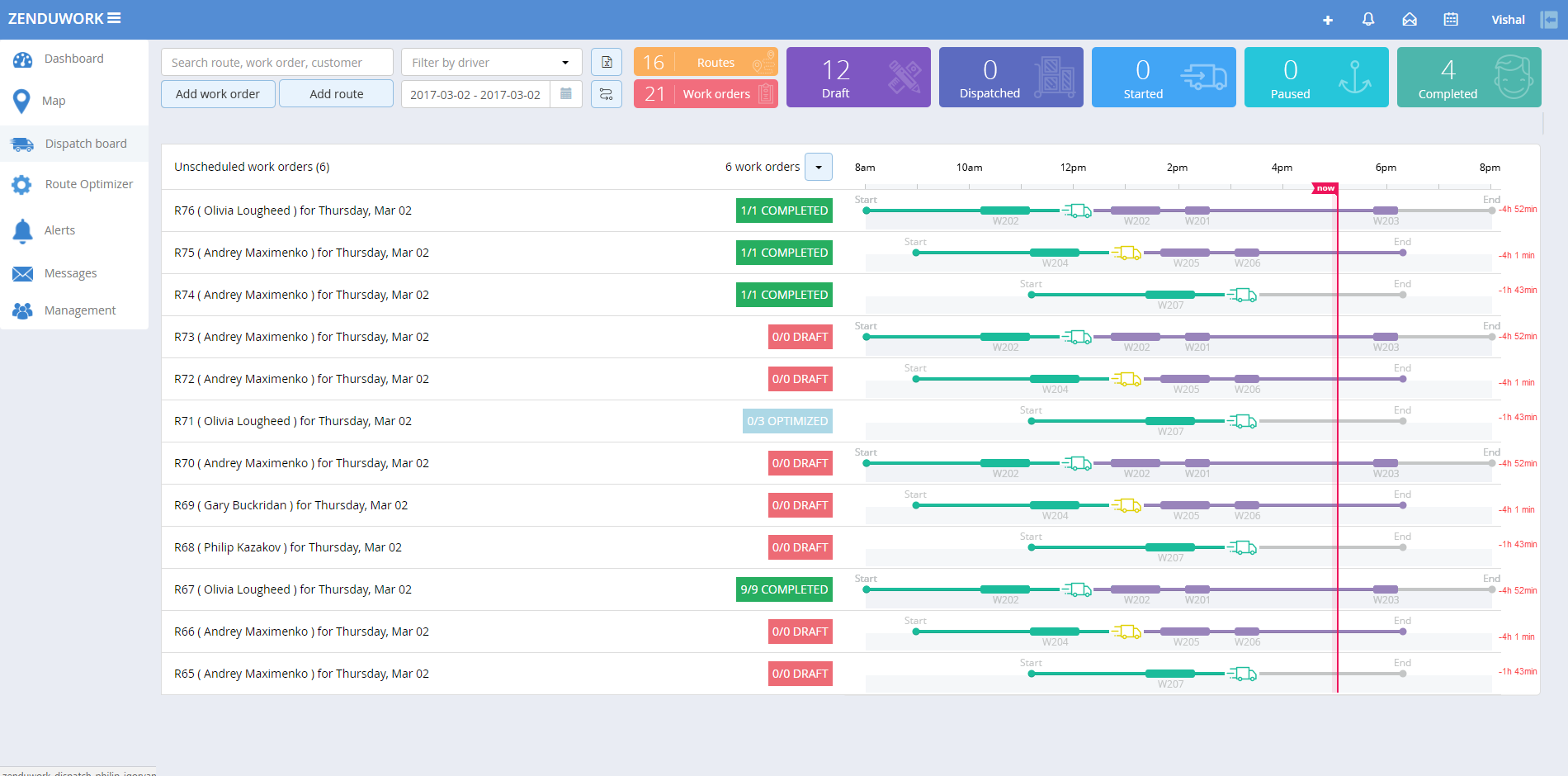 geotab fleet safety management
Stay In Touch With Your Driver
fully-functional messaging interface
Keep In Touch, At Every Step
Use ZenduWork's fully-functional messaging interface to keep in contact with your drivers. Send and receive messages from drivers through the Messages tab, or by using the quick-access messages sidebar. Messages sent from the ZenduWork web application are immediately received by drivers through the mobile application.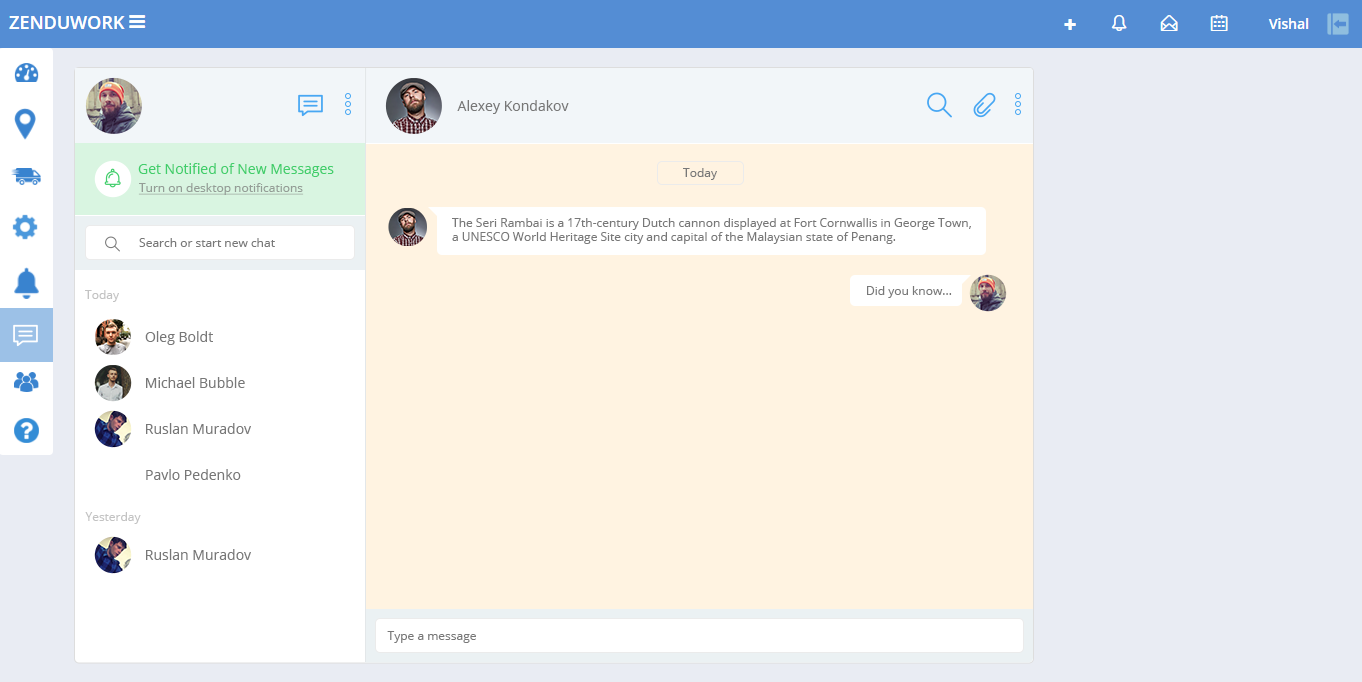 keep track of driver activities
With our notification header bar, you can keep track of driver activities without being on the dispatch board. Receive notification upon work order and route completion, as well as receival of messages. You can also be notified as soon as drivers violate geofence rules in order to ensure correct completion of work orders. With our real-time updates, you can also receive and review work orders in the dispatch board as soon as they are completed.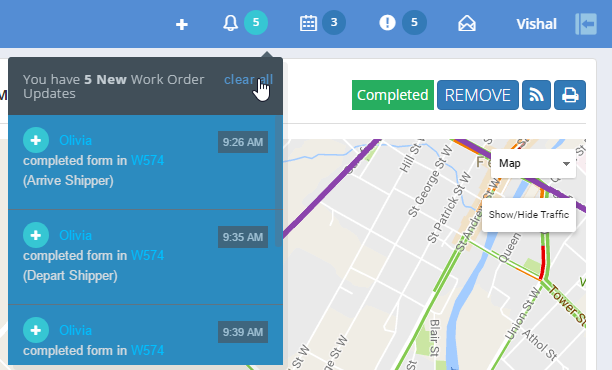 fully-functional messaging interface
Save Money With Route Optimization
Don't waste time organizing and planning a driver's route. With one click of a button, you can optimize any drivers route to make sure they complete their work orders as quickly and efficiently as possible.