Fleetio Manage is a complete system
Fleetio offers simple and comprehensive management
Fleetio Manage is a complete system of record for your fleet, helping companies manage vehicles, equipment, maintenance, total cost of ownership, fuel and more with ease. Fleetio offers simple and comprehensive management of all day-to-day fleet operations, including maintenance management, fuel tracking, and parts and inventory data. Fleetio supports telematics integrations with Geotab, maintenance shop integrations and fuel card integrations from many of the leading providers. Every account comes with all-inclusive support, unlimited account users and online and mobile accessibility, including native apps like Fleetio Go.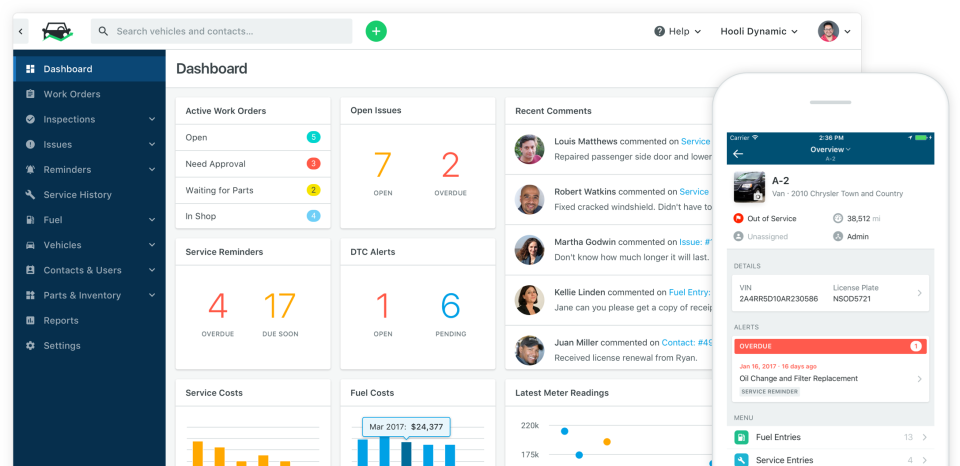 Fleetio's integration with Geotab
Fleetio's integration with Geotab provides users with seamless navigation between systems, automatic odometer updates, the ability to see a vehicle's current location within Fleetio, fault code and DVIR issue management and fuel location exception reporting.