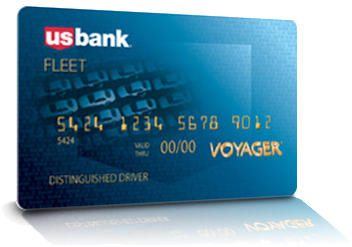 Are you struggling to control fuel expenses and monitoring fuel fraud? If you are a Voyager® customer, you can now do both with Verizon Networkfleet. By combining one of the most widely used fuel cards with our intuitive online data management system, Networkfleet makes it easy to manage and monitor all your fleet fuel expenses.
Voyager Fuel Card Integration
Track individual vehicle fuel performance
Analyze fuel consumption patterns
Monitor fuel fraud
HOW IT WORKS
Using the Networkfleet application, fleet managers can identify who, when, where, and what type of purchases are made. This data is collected and posted to the Networkfleet website on a daily basis. Fleet managers can log on to the secure site to monitor alerts, review fuel purchase reports, and monitor fraud.
ROBUST REPORTING FEATURES
The program offers three downloadable reports to help manage fuel purchases.
Fuel Card Transactions Report. Shows all fuel purchase details for a defined time period, including location, gallons, and total cost.
Fuel Guard Report. Compares the location and time of fuel purchases with vehicle locations to identify potential fraud events.
In addition, Networkfleet's regular Fuel Economy and Usage Report allows you to compare fleet fuel efficiency by monitoring individual vehicle fuel usage and miles driven for a specific time period. It also reconciles gallons consumed with the Fuel Card Transactions Report. All reports can be viewed, printed and saved.
PREVENT FUEL CARD MISUSE
Customizable program settings put you in control of fuel purchases by letting you set rules for where, when and how much fuel your drivers buy. Flexible parameters allow you to set limits for:
Number of transactions per day
Off-hours transactions
Day of the week
Dollars per day
Dollars per transaction
Gallons per transaction
THE ULTIMATE IN CONVENIENCE
With Networkfleet, you can monitor all your Voyager® fuel expenses. You can access the data in your office or remotely, using a smart phone, tablet or other mobile device. And our friendly, professional customer care representatives are available to answer your questions and help resolve problems.